HANKYU HANSHIN EXPRESS (MYANMAR) CO., LTD.
Hankyu Hanshin Myanmar was established in 2013 and is located in Yangon (Rangoon) in the middle of the major Sea port and Yangon Int'l Airport. We are 100% foreign affiliated company and offering comprehensive forwarding services to our esteemed customers. Our main commodity includes garment materials and finished garment goods. Materials are imported from other countries and exported to Japan and several countries. Hankyu Hanshin Myanmar provide Sea and Air transportation and inland transportation by high experienced staff. Especially, in every peak seasons when it is difficult to secure the space for air or ocean freight. We have good track records and performance to fulfill our customers' requirements and demands.
Hankyu Hanshin Myanmar is promoting to strengthen the sales and marketing of ocean cargo.
And our company is making efforts to capture cargo business between China to Myanmar as an emerging market too.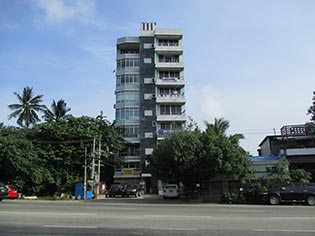 Office