HANKYU HANSHIN EXPRESS (THAILAND) CO., LTD.
Hankyu Hanshin Express was founded in Thailand in 1992, we have 5 offices located in Bangkok, Suvarnabhumi airport, Don Mueang airport, Chiang Mai, and Laem Chabang. Moreover, our warehouses are located in the most industrial transportation corridors to make rapid distribution possible.
Our major export commodities include automotive parts, machinery, and electronics parts. We process 3,900 shipments and 1,300 tons of air export cargo on average per month. Our company is well known as a provider of quality service and professional care.
We support sales and marketing in Thailand with a new unique service called, "LCC Air Freight". By maintaining close relationships with our local valued partner, we are able to get preferred cargo space which enhances our service level. Our office at Don Mueang airport has recently opened in October 2015.This also provides alternative air freight options to help our customers with value added service and flexibility to control supply chain costs and transit time.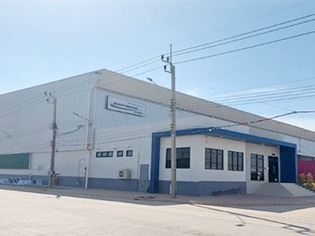 Office